This writing prompt generator exists to help kids come up with new writing ideas. Whether you want to write a short story, a novel, an essay, or a journal entry, we've got you covered with over 500 unique writing prompts.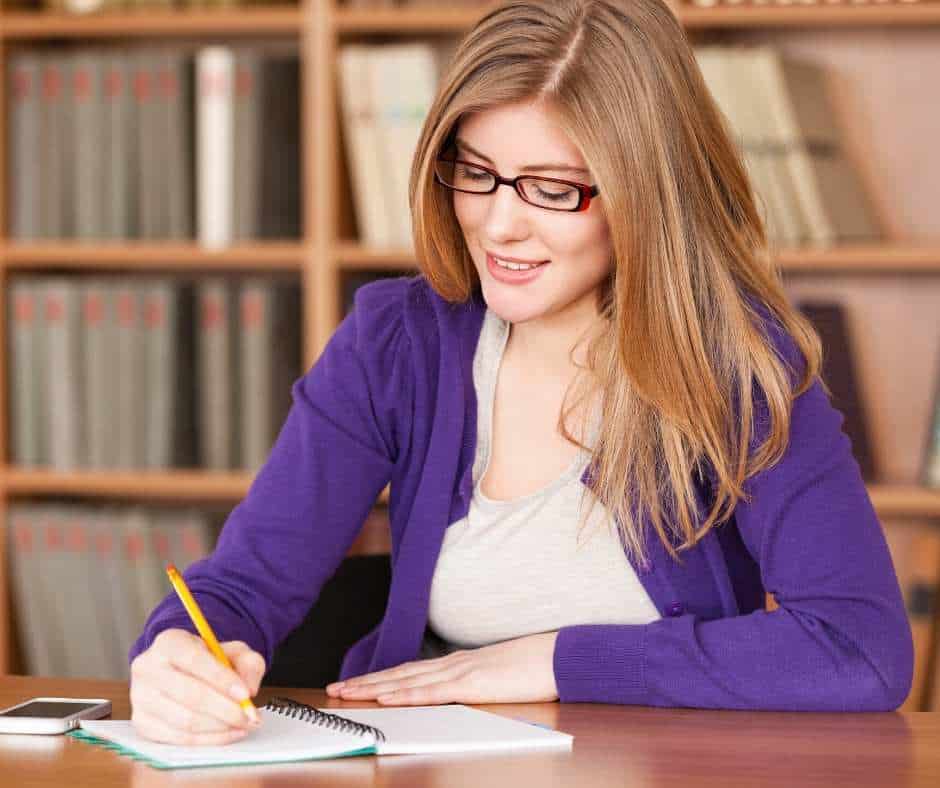 Sometimes the hardest thing about writing is just getting started. You know you want to write something (or you've been asked to!), but you don't have any story ideas or creative plot plans.
Our free tool for kids in elementary school, middle school, and high school will get you going in the right direction.
We have hundreds of writing prompts, story starters, plot ideas, and questions to help you overcome writer's block.
Here's how it works:
Select the grade categories you want to search within. You can select more than one grade range at a time. Many of the ideas in the grade 6-8 category will work great for either younger or older writers.
Choose whether you want creative writing prompts or non-fiction prompts. Our creative writing prompts include What If questions, plot generators, and story starters. Our non-fiction prompts include journal prompts and ideas for a variety of non-fiction prose, such as essays, lists, and biographies.
Select the Generate New Prompt checkbox and a random writing prompt will appear.

To get more prompts, keep clicking the button.
Generate a prompt now!
Do You Love These Writing Prompts?
We also offer them in an ebook format, which you can print out and use at home or in the classroom.
Click the image below to learn more.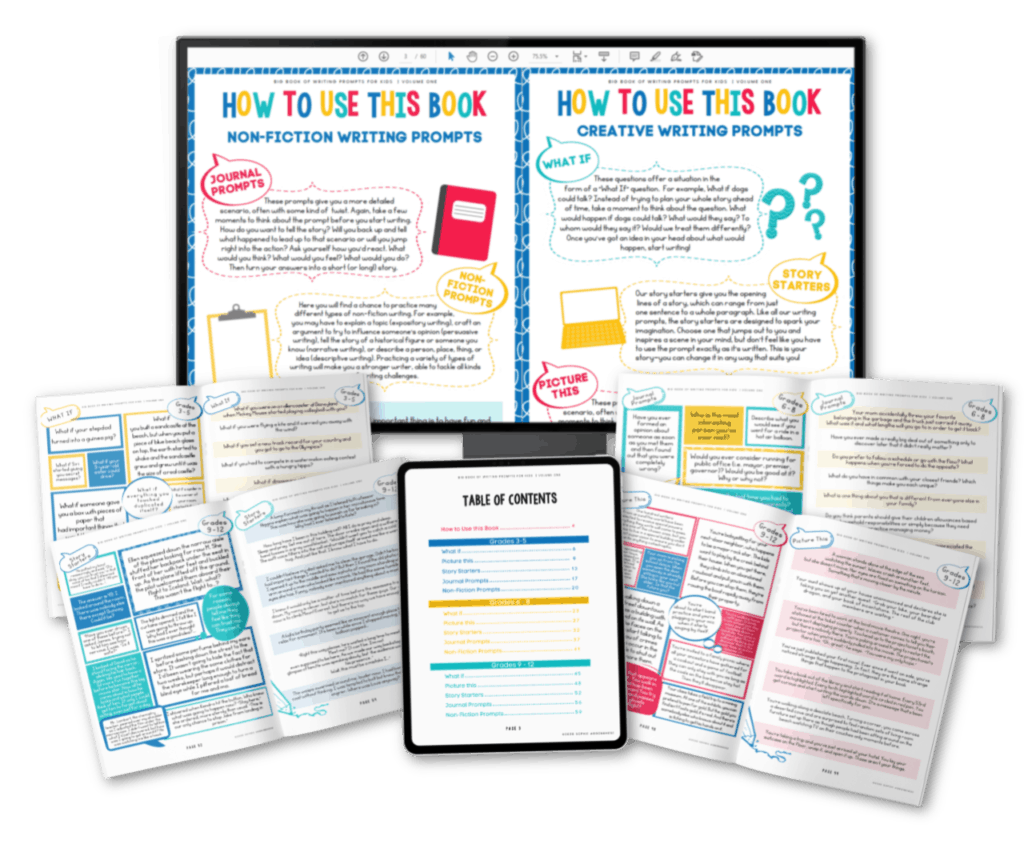 Why Our Writing Prompt Generator is a Great Choice for Kids
Our prompts are specially designed for kids
Many writing prompt generators are not designed with kids in mind. Therefore, the content they provide is often inappropriate for kids or does not accurately represent the types of stories kids want to tell.
The writing prompts in this generator are just for kids. They're created by a homeschooling family with several kids of different ages who vet the ideas for creativity, substance, and ability to spark new ideas. We aim to select topics that are age-appropriate, fun, and engaging so that kids can use the writing prompt generator independently to search for the right idea for them.
A random prompt generator with not-so-random writing prompts
A lot of writing prompt generators taut millions of prompts, but their prompts lack a key feature: originality. They're able to create millions of prompts by randomly pulling together words to make a computer-generated sentence, the vast majority of which make little sense and fail to provide the necessary inspiration to get kids writing.
Each of our writing prompts, story starters, and questions are carefully thought out and added to our list by hand. They are never generated automatically by a computer, so there's no boring gobbledygook.
Variety in length, style, and substance
We are a family of writers. We know that what works for one young writer is not necessarily going to work for another. That's why we try to include a large variety in our random writing prompts. Some of our prompts are short and simple, leaving lots of room for interpretation. Others are longer, even up to one or two full paragraphs, and set a very specific opening scene for a short story.
Of course, we always encourage kids to use the prompts in any way that works for them. Even if the prompt you pick is longer and more specific, feel free to edit it and change any of the details to suit your story. It is, after all, your story.
We also try to include many genres and styles. Some (okay, many) of the prompts include magic, others have futuristic or alternative universe details, and yet others are set in completely normal, everyday worlds. We sincerely hope that every visitor will find a story prompt that inspires a great new story.
We'd love to hear from you. If you have suggestions for new types of prompts you'd like to see or feedback of any kind, please drop us a line. You can email us at hello @ mycuprunsover.ca (remove the spaces). We'd also love to see some of your stories and possibly even feature them on our website. You can send them to this same email address.
We hope you enjoy this non-fiction and creative writing prompt generator.
If you enjoy this tool, you may also want to check out our popular list of writing prompts for middle and high school.
Happy writing!